You are viewing The Cat Returns on Dubbed-Scene.com. The Cat Returns English Dubbed | Subbed online. View The Cat Returns and other episodes in high quality streaming for FREE.
The Cat Returns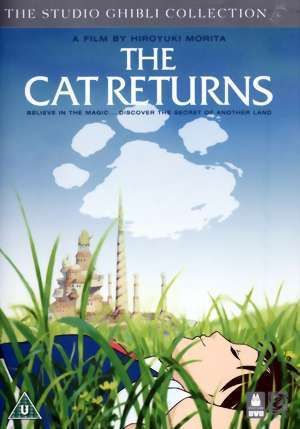 Series Information:

Title: The Cat Returns

Genres: adventure, fantasy

Vintage: 2007

Status: completed

Summary:
Haru-chan, a normal girl in a normal town, saves a strange cat carrying a present from being overrun by a truck. In return she's going to receive lots of favors, including marriage to the crown prince of Cat Kingdom. As she finds that a bit too much, she gets into contact with the Cat Business Office. Together with CBO's owner, the Baron, she enters the Cat Kingdom to try and prevent her marriage.
Watch The Cat Returns:
| | |
| --- | --- |
| | Click here to join and Like us on Facebook ▪ Are you experiencing problems with this video? Please refresh the page. If this does not work please clear cache and refresh the page again. Still don't work? Some videos take about a minute or two to load. If they fail to load, you can refresh the video by pressing F5 or CTRL-R. ▪ We work hard to maintain this website so please NO inappropriate, racist, or hateful comments. Then click this link to state what the video is and the problem you are having with it. Problems With Video |